What you'll need to know before you go!
We are working hard to create a program that will provide participants with a wide range of unique opportunities.
During the conference you will encounter God through the voices and stories of women who, just like you, are a part of our church. You will be given the opportunity to take part in a range of electives including workshops, conversations, experiences and community projects. We are intentionally leaving space for you to take time out in whatever way you like, whether it is luxuriating by the pool, taking advantage of the beautiful bushwalks and beach just outside the conference site, or grabbing a cuppa and sitting down for a chat with a friend. 
The evening program will vary night by night, with each night offering a different and special opportunity to celebrate women in our church. The first day will conclude with a fellowship night led by women from NRCC (the Northern Regional Council of Congress, our Indigenous Presbytery) where you get a taste of how we worship in the Northern Synod. On the second night we are hosting "UnitingWomen Has Talent!" – if you would like to share your talent on this night please get in touch! On our final night together we will join for a special candlelit dinner by the sea at Lee Point. This meal will be catered by Warung Missy, a missional food stall run by Karama Indonesian Uniting Church, and the dinner address will be presented by National President Dr Deidre Palmer.
We will provide more detailed information about the sessions and electives in the new year, so make sure you have signed up to our email list or
followed us on social media.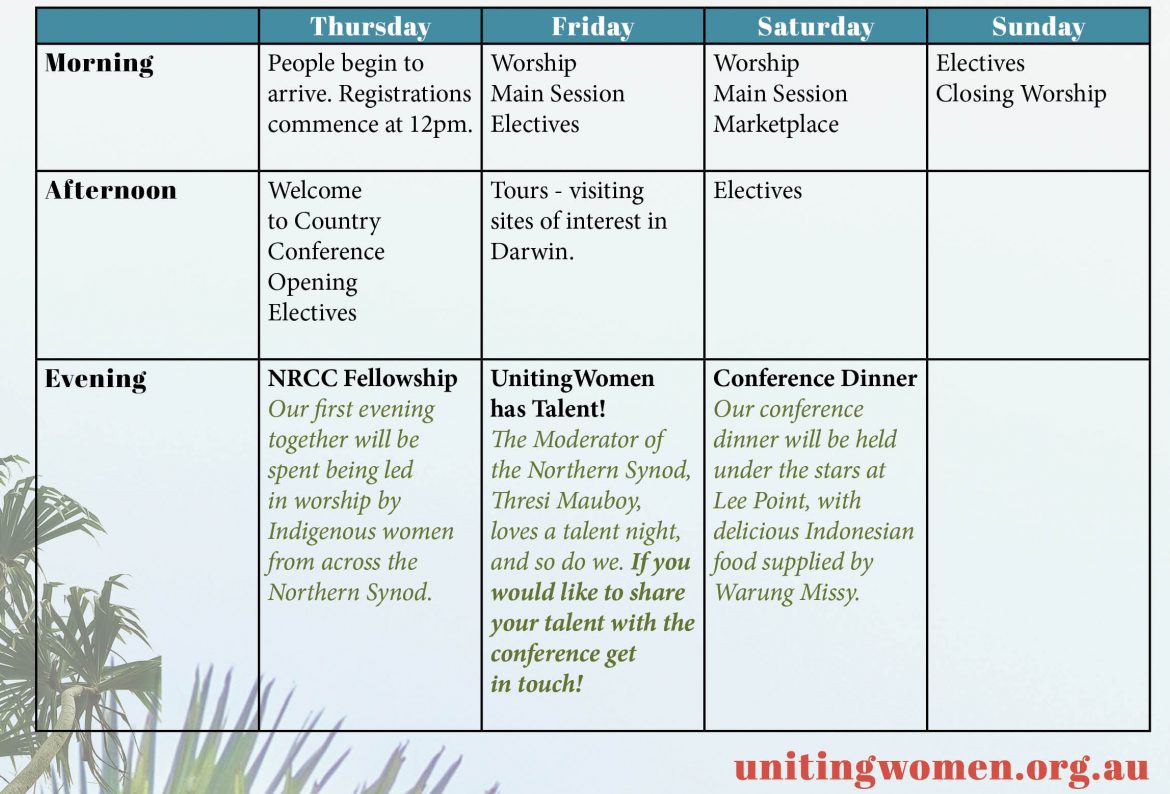 UnitingWomen 2020 will be held at Club Tropical Resort, Lee Point.
Club Tropical Resort is located in the Northern suburbs of Darwin, just 200 metres from the stunning Lee Point Beach and only 15 minutes drive from Darwin Airport. A short stroll will take you through Casuarina Coastal Reserve to Lee Point beach, one of Darwin's many beautiful coastlines.
For your ease of mind we will be coordinating an airport shuttle for conference attendees.
Please be aware that the resort is in a bushland setting, and that there are no shops nearby. This should not be an issue for most attendees as meals are included in the conference price.
Most people attending the conference will be staying in twin share rooms. Please indicate in your digital registration who you would like your room mate to be, to ensure you are able to stay together during the conference.
Single rooms are available for those who would prefer some privacy and are happy to pay a little extra.
The resort has a number of accessible rooms specifically designed for people with mobility needs. These ground floor rooms have no-lip bathroom access for ease of use. Please indicate during registration if you will require one of these rooms.
If you are attending UnitingWomen as part of a trip with a partner or family members who will not be attending the conference, there are a couple of options for how you can register.
If you are traveling with one or two people who will not be attending the conference, who you would like to share a room with, select 'Option 8 – Partner' on the Trybooking registration form to share a Resort Room with them for the duration of the conference. Please note this option covers the cost of food and participation in the conference for one person only, and accommodation for up to three (with two in a queen bed and one in a single).
If you are travelling with a larger group, or would like more space, please select 'Option 7 – Day Rate' on the Trybooking registration form. This will cover your meals and participation for the whole conference. To book your accommodation, call Club Tropical (08) 8944 8500 and quote UCAWOMEN2020 to receive special rates on 1 bedroom apartments, 2 bedroom apartments or villas.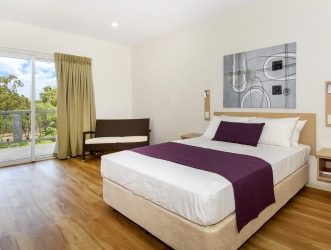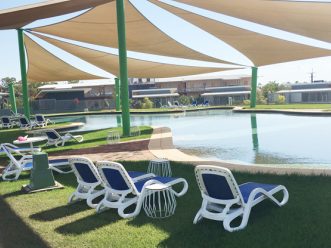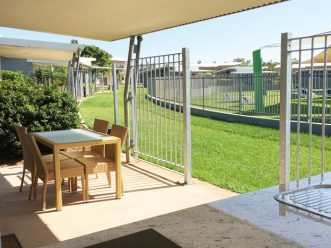 Each room will come with a fridge, a kettle, and tea and coffee making facilities. You can bring your own breakfast materials, or purchase breakfast from the resort at an additional cost. More information, including menus, will be available closer to the conference date.
All other meals are included in your ticket price, including the conference dinner, which will be catered by Warung Missy, a ministry of Karama Indonesian Uniting Church.
Travel
The conference is being held at peak tourist season, so we recommend you register and book your airfares as soon as possible to avoid overly expensive plane tickets. If you are arriving on the 9th and departing on the 12th we will arrange airport transfers to and from Club Tropical Resort.
Weather
The weather in Darwin will be beautiful, low humidity, cool nights, and warm, sunny days. It is a great time of year to visit, to stay and to play in the beautiful Top End.
Darwin in July means temperatures ranging from 19-31, so bring cool, comfortable clothes, a hat, sunscreen and insect repellant. Club Tropical Resort has two pools, so remember to bring your bathers!
There are some lovely bush tracks nearby, and the beach is just up the road, so take that into account when deciding what footwear to bring.
Skirts, woven mats and baskets, and other arts and crafts will be for sale as part of the conference, and we will be holding a market place. These purchases are likely to be cash only, so consider bringing some spending money too.
Your registration fee includes food, accommodation onsite at Club Tropical Resort, airport pickups and drop-offs, the conference program and the special conference dinner. We have built a package that will ensure you are taken care of during your time at UnitingWomen, and we are looking forward to the things that happen 'after hours', as we relax and spend time together under balmy Darwin skies.
You can register as an individual, or as part of a group of four or more participants at a discounted rate. For locals and visitors not planning to attend every day, or not planning to stay on site, we have arranged a day rate covering meals and conference program, for as few or as many days as you are able to attend.
We are encouraging you to bring your family, including younger members. We've worked hard to keep prices as low as possible, which means we can't offer a special rate for children (aged two and up), youth and pensioners. If you are registering someone under the age of 18 there will be special forms to be completed to ensure we are meeting our Safe Church requirements.
Registration will close on 1 June 2020.
✓ Conference Fee
✓ 3 nights shared accommodation
✓ Meals (excluding breakfast)
✓ Full activities and workshops
Optional:
• Single room + $62/day
For bookings of four or more.
✓ Conference Fee
✓ 3 nights shared accommodation
✓ Meals (excluding breakfast)
✓ Full activities and workshops
✓ Airport pickup and drop off (if required)
For those staying offsite or available for only part of the conference.
✓ Book one, two or three days
✓ Meals (excluding breakfast)
✓ Activities and workshops for days booked