Along with the wise and wonderful women in leadership within the Uniting Church in Australia, here are the speakers for UnitingWomen 2018!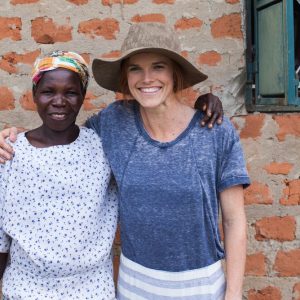 Eloise Wellings
Keynote speaker
Eloise is passionate about athletics and helping those in poverty. After deciding at the age of 15 that she wanted to make running her career, she committed to training and qualified for the Olympics at the age of 16. Unfortunately soon after qualifying, Eloise suffered a stress fracture, which continued to plague her career for the following decade. Despite this set back, Eloise's life changed when she became a Christian through a friend at school who supported her throughout this difficult time. Eloise's personal faith motivates her running career and her humanitarian work in Northern Uganda and her genuine desire to make a difference to the lives of others.
Eloise met Ugandan Olympian and former-child soldier Julius Achon while recovering from a stress fracture before the 2008 Beijing Olympics. Eloise was moved by his story of triumph over adversity, and while she didn't recover in time for the Beijing Olympics, she felt that her troubles were put in perspective by Julius' life and that the purpose of her trip was to meet Julius. They founded the Love Mercy Foundation in Sydney in 2010 and embarked on two life changing programs, the Kristina Health Centre, a medical facility in a remote village, and Cents for Seeds, a microloan agriculture program.
Eloise is committed to seeing change in Uganda and supporting Julius in his dreams to see his village prosper and overcome the effects of war and poverty. After many years of highs and lows, Eloise has returned to top form after competing at the London Olympics, and three Commonwealth Games, most recently finishing 9th in the 5000m and 10th in the 10,000m track events at the Rio Olympics. Most recently, she competed in her fourth Commonwealth Games on the Gold Coast. She is mother to 4 year old India.
Dr Deidre Palmer
Uniting Church President
Dr Deidre Palmer has had a long and distinguished career as an academic and Christian educator in Australia and the United States specialising in family and children's ministry.
Deidre is a senior lecturer in Christian Education at Flinders University School of Theology and the Adelaide College of Divinity.
She completed her Masters in Religious Education at Duke University in North Carolina, and her Ph.D. at Boston College, going on to hold several academic posts including serving on the faculty of Perkins School of Theology in Dallas teaching Christian Education. She remains an adjunct faculty member for Uniting College of Leadership and Theology, teaching Christian education and ministry with families and children.
Deidre is also a social worker who completed a Masters of Social Work at Flinders University before working part-time for four-and-a-half years as a counsellor with UnitingCommunities in their Childhood Sexual Abuse Counselling team.
She served as Moderator of the Uniting Church in Australia, Synod of South Australia from 2013 to 2016 and is a member of Rosefield Uniting Church in Adelaide.
The theme Deidre has chosen for her three years as President is "Abundant Grace, Liberating Hope".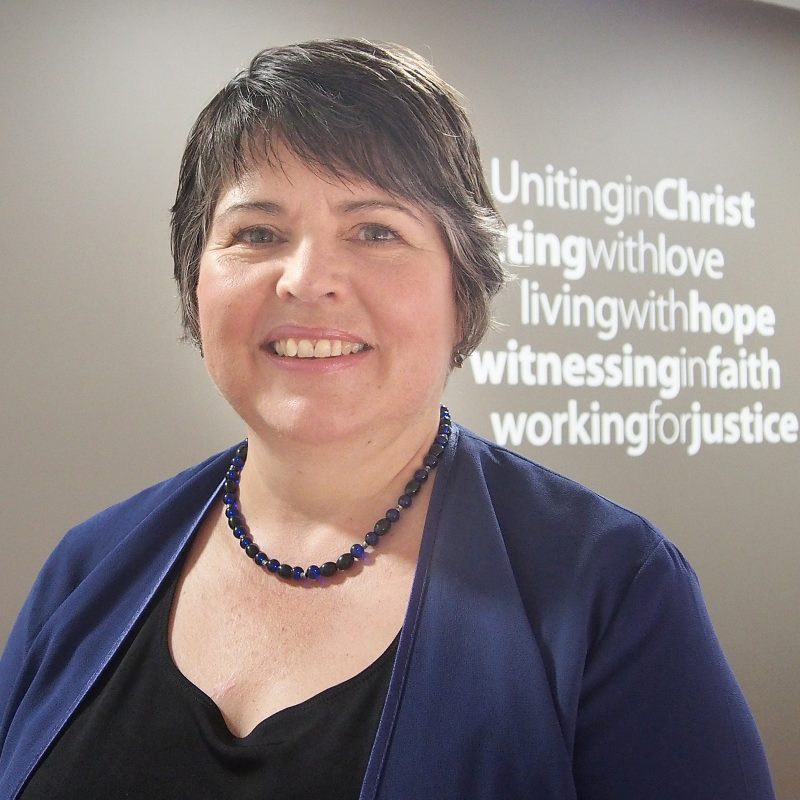 Rev Heather den Houting
Host & Speaker
Rev Heather den Houting, General Secretary of the Uniting Church in Queensland, has served across a range of Church Boards and commissions within the Uniting Church at national, State and local levels, including Director of Mission at Blue Care, Social Responsibility Advocate and International Mission Consultant and Congregational Minister.
She has a background in Law and is a graduate of the Australian Institute of Company Directors. Heather also holds degrees in Economics, Law and Theology and post-graduate qualifications in Management.
Heather is the mother of three young adults and is passionate about the Church's work to help improve the lives of people and provide support for the local community.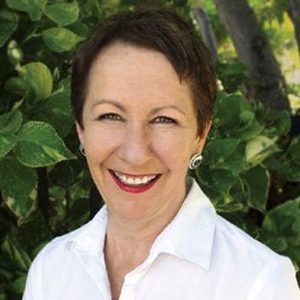 Honourable Di Farmer
Opening Night Address
Di and her husband Ian have lived in Hawthorne, in the Bulimba electorate, for almost 20 years. It's where they have raised their two daughters, Lucy and Millie, and where Di has been actively involved with numerous community groups over many years.
Di was honoured to serve as the Member for Bulimba from 2009-2012, earning a reputation as a hard worker who is passionate about her community.
She was delighted to be re-elected in January 2015, promising that, under a Palaszczuk Government, she would again be making sure that the voice of her community would be heard.
Di believes that a politician can't know what their community needs if they're not out and about, making themselves as accessible as possible and listening to what's important to people.
It's why she is so aware of the need for good health and education services. And it's why she will work with local residents to ensure they have a say in developing a long term local plan that addresses future development, public transport needs and local traffic congestion issues. She knows how important it is to address these issues if we're to retain the quality of life that's so precious to residents in her area.
Di holds a range of positions on local community organisations.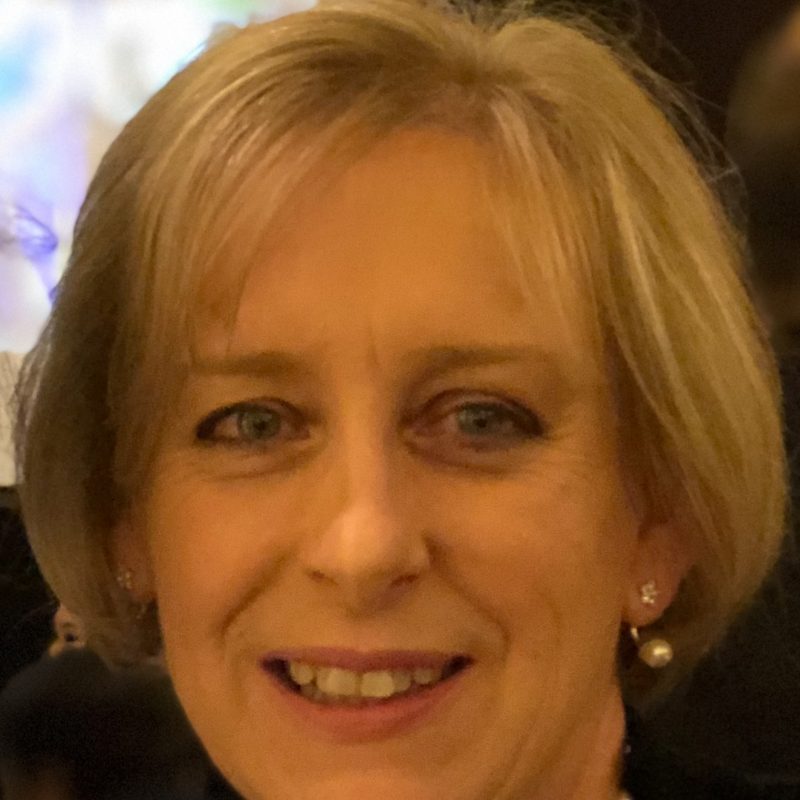 Yvonne McRostie
UnitingWomen 2018 Committee Chair
Yvonne McRostie has been a local Uniting Church Minister in Brisbane for 18 years and before worked in the community services department of the Uniting Church supporting and advocating for people with a disability.  She learnt a lot during that time about the wonder of God and the wisdom within all people far beyond our intellect. She has a passion for creating worship spaces that give people an opportunity to move out of the head into the heart. She was a part of the worship team for the last women's gathering held here in Brisbane called 'Women Clothed with the Sun' (I was very young at the time) and was encouraged and inspired by many wise and wonderful women. She loves music and has been a part of many vocal groups, choirs, worship teams, instrumental ensembles and is currently playing handbells as a member of Brisbane Bells which gives her much joy and peace.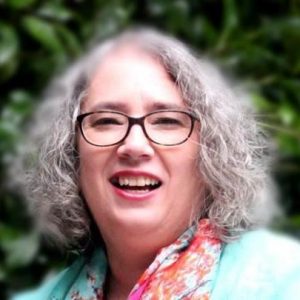 Sharon Hollis
Panel Guest
Sharon Hollis began her three-year term as Moderator of the Uniting Church in Australia Synod of Victoria and Tasmania in June, 2016.
She spent her childhood living in country towns in Victoria, Tasmania and NSW and she now resides in the northern suburbs of Melbourne.
A lifelong member of the Uniting Church, Sharon decided to be a minister at the age of 21 but has also worked in a local supermarket, been a university student and served as a housing officer in inner Melbourne.
She was the minister of two suburban congregations in the eastern suburbs of Melbourne and also worked as an adult educator at the Centre for Theology and Ministry.
Sharon believes that leadership in a Christian context has never been more important.
"Being called is a mystery you can't manufacture, but now I can't imagine any other way to live my life. When you have an encounter with God, it is utterly transforming," she said.
Sharon's greatest joy is her two daughters, Esther and Ingrid.
Together with her strong faith, Sharon is known for her humour, warmth and love of art and books.
"If you can't find me, I'm probably inside an art gallery or debating what we're reading in my book club. It's important to stay curious in a busy life."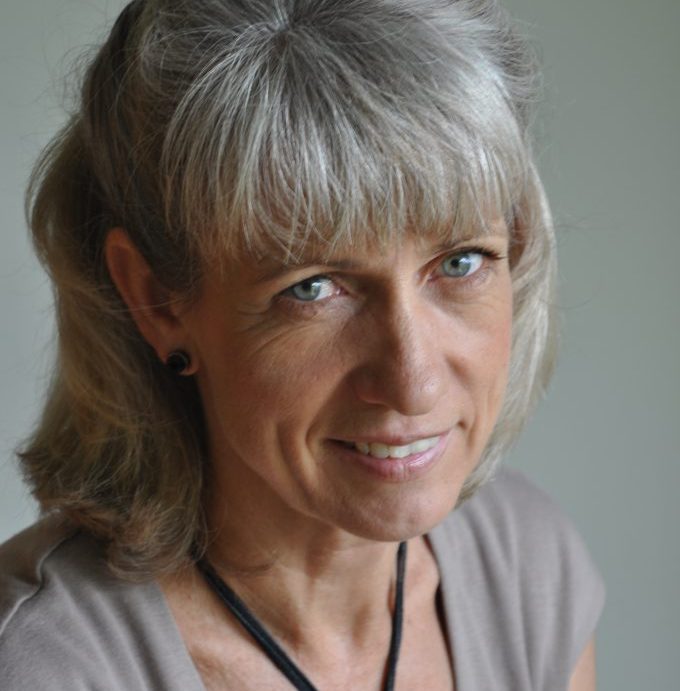 Lyn Diefenbach
Guest Speaker
The pursuit of masterly quality and technique is a high priority for Australian artist Lyn Diefenbach, whose work is imbued with a celebration of her faith and of life. Her paintings in pastel and oil cover a myriad of subject matter with her bold florals consistently receiving international accolades. Her ability to communicate her ideas has entrenched her as a respected and sought-after tutor, with teaching engagements across the world.
Lyn holds Master Pastellist status with the Pastel Society of Australia, Masters Circle status in the International Association of Pastel Societies and Signature membership with the Pastel Society of America. She is a juried member of the International Guild of Realism. Lyn has been featured numerous times in international publications.
A deep faith and joy is the lynchpin of Lyn's work. She describes her activity of painting as an act of worship – "My studio is my sanctuary, a place to contemplate God's goodness and to respond to that goodness with reverential heart and the work of my hands".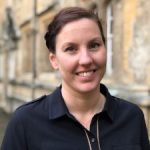 Victoria Lorrimar
Guest Speaker
Vicki is an Australian completing her DPhil in Theology under the supervision of Professor Alister McGrath at the University of Oxford. Prior to undertaking theological education, Vicki majored in genetics and biochemistry within her Bachelor of Science (Hons) through the University of Western Australia and completed a Master of Divinity through the Australian College of Theology.
Her doctoral research retains her scientific interests, focusing as it does on the intersection of science and technology, theology, philosophy and literature.

Tina Lathouras
Workshop Presenter
Dr Tina Lathouras is a senior lecturer in the Social Work program at the University of the Sunshine Coast, Australia.  She has had 30 years practice experience in the areas of community development, disability support and with peak bodies.  She teaches Community Development and Social Action and Critical Social Policy Analysis.  Tina engages in community work practice and research working to weave the links back and forth between these spaces so that one informs the other.  Through this dialogue she seeks to promote better teaching, research and practice in community issues.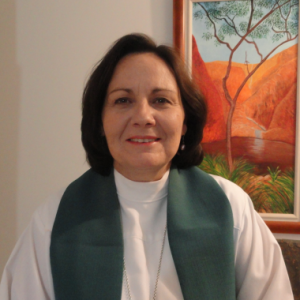 Rev Anne Wright
Workshop Presenter
Rev Anne Wright completed her doctoral studies at Murdoch University in Worship Experiences in Church Schools: towards a more Effective and Ethical Model in 2014. She is currently employed by CEDAL (Commission on Education, Discipleship and Leadership, UCA WA) as Presbytery Minister Formation and Discipleship. Anne is a minister of the Uniting Church and has 30 years' experience in working in Religious Education with young people and spent the previous  17 years in school chaplaincy.
Sarah Hands
Guest Speaker
Sarah Hands is passionate about encouraging and inspiring women on their daily drive with God, which is why she began a Christian Podcast called Her Daily Drive.
She previously worked as a Secondary Film and Television Coordinator at an Anglican College on the Gold Coast. However, recently felt called out of teaching to start a film business and have more time to continue with Her Daily Drive and other ministry opportunities alongside her husband.
Sarah loves living everyday with a relational God, being creative through videography, photography and podcasting, discipling young women and adventuring through life's many challenges and joys with her husband Michael.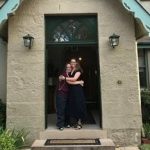 Alison and Jasmin Cox
Story Sharer
If there is one thing that Jasmin loves in life it's hugs and meeting new people. She has the ability to bring out the best in those around her and generates life changing encounters each day. She is bi-lingual speaking both English and her native tongue of Jaswegian. Jasmin graduated from a local Brisbane special school last year and is enjoying exploring her adventure filled future.
Alison grew up in Adelaide in a fabulous family where she is the youngest of four sisters. She moved to Brisbane for twelve months in 1992 and has stayed here ever since! That is mostly due to meeting and marrying John and having two kids that she really likes – Jasmin and Isaak.
Alison started working for the Uniting Church over twenty years ago and for much of that time has been a youth, children and families worker. She has recently started a new project with Wesley Mission Queensland called The ORCA Project which is a training program for young people with disability transitioning from school to a meaningful work opportunity.
Brooke Prentis
Guest Speaker
Brooke Prentis is an Aboriginal Christian Leader who is a descendant of the Waka Waka peoples. Brooke is the Aboriginal spokesperson for Common Grace and Coordinator of the Grasstree Gathering.  Brooke works ecumenically speaking on issues of Justice affecting our nation and sharing a message of Reconciliation as friendship.  Brooke is a much sought after speaker and writer who is a community pastor and advocate who has a vision "to build an Australia built on truth, justice, love and hope".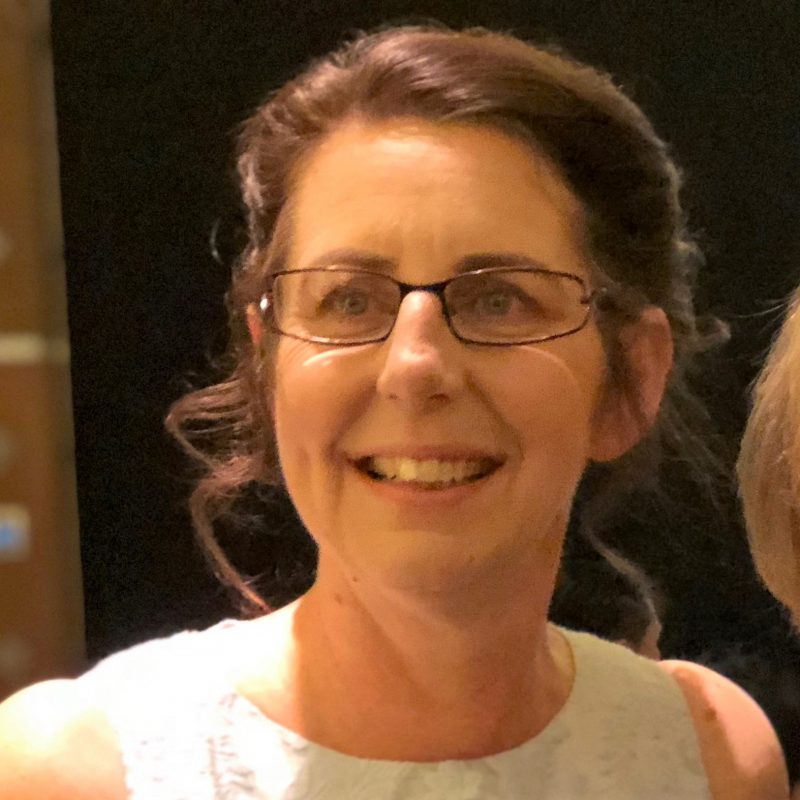 Mary O'Hara
Workshop Presenter
Mary O'Hara currently lives Roxby Downs, a remote mining town in South Australia. She is studying the science of wellbeing through a Master of Applied Positive Psychology at Melbourne University, and is keen to share what she is learning with others. Her interest in the wellbeing of individuals and communities stems from many years teaching in disadvantaged schools and her desire to have a positive impact on the children and adults she works with. She has particular interests in Teacher Wellbeing and improving wellbeing through connecting with the natural environment.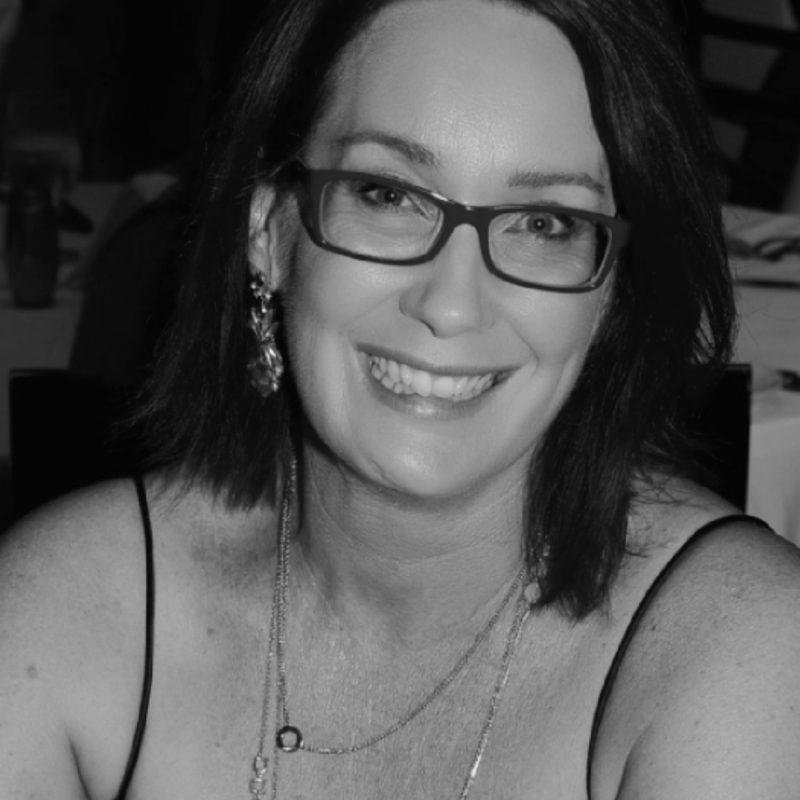 Leah Svanberg
Workshop Presenter
For Leah, makeup is more than just for vanity sake. "For over two decades, I have worked with thousands of women as a makeup artist to discover the real power of makeup.  That in our busy lives, taking five minutes a day with the right products can leave you feeling confident about the way you look."
Leah has enjoyed a diverse career working with celebrities, photoshoots, weddings and teaching women how to look and feel fabulous. Work which lead her to create Dottie & Ez Cosmetics, an Australian made natural makeup range.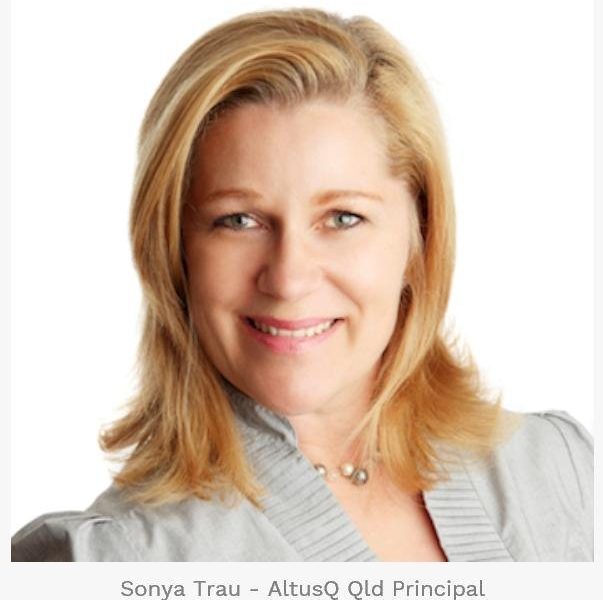 Sonya Trau
Workshop Presenter
Sonya is a co-author of the AltusQ enterprise mentoring "white-label" program. During 2013/14 she co-authored AltusQ's 4 tier enterprise leadership development program and in 2014 she lead the development of AltusQ's QWomen Leadership program. During 2015/16, she architected and delivered a multi agency leadership program across Qld Government and in 2017 leds the next phase design of AltusQ's Q-Lead enterprise leadership development program.
Sonya has always had a passion for learning and growth through new challenges. She started her work life as a scientist with the CSIRO, then as a metallurgical engineer, started and grew a dominant successful software licensing business in the mid '90s, and has held a number of regional management roles with Microsoft Corporation as well as holding a number of non-executive board positions in Brisbane Tech start-ups.
Canadian born, Sonya holds an MBA (QUT) and a 1st Class Honors degree in Science (University of Queensland). Sonya is accredited with and a member of the European Mentoring Coaching Council and is an accredited AltusQ certified senior coach. She is certified in a wide variety of tier one industry tools (eg. 'The Leadership Circle', TMS etc.). Sonya is married with two delightful girls and loves being in the outdoors, boating, skiing, yoga, equestrian, singing and dancing with other 'mature and motivated' individuals. - See more at: http://www.altusq.com.au/category/sonya-trau.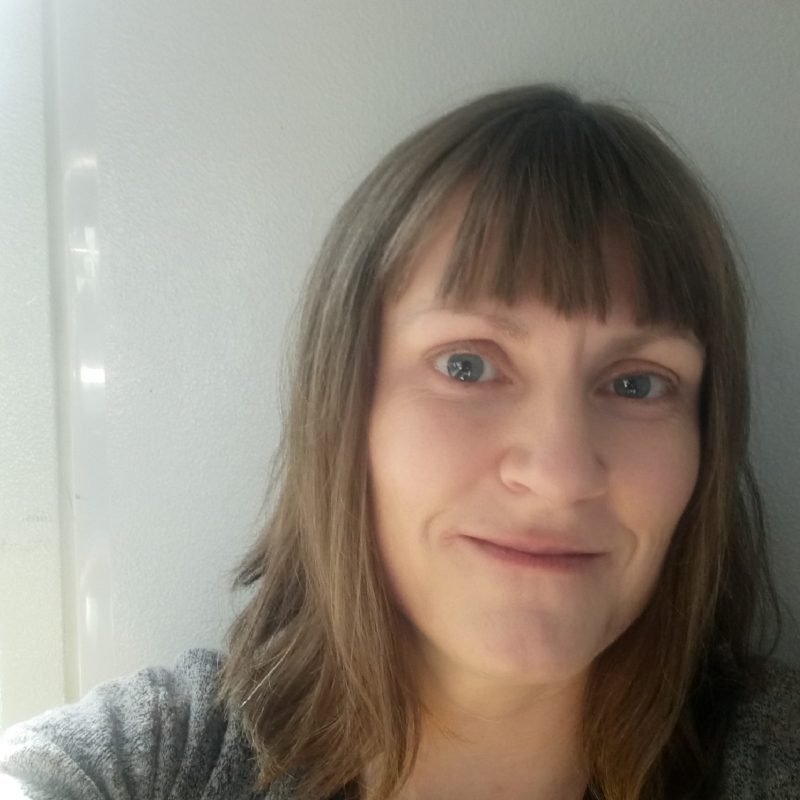 Bec Reidy
Workshop Presenter
Bec is a community development practitioner working with people living in public housing and generational poverty in the heart of Mt Druitt, Western Sydney. She has over 15 years of experience in the community sector, and is passionate about all forms of social justice and seeing people realise their God-given potential. Bec loves sport, movies, reading, and board games although she doesn't get much of a chance to pursue these interests these days due to her three little munchkins.
Jane Kennedy
Bible Study Leader
Jane Kennedy is the Associate Director for UnitingWorld's Asia and Africa programs. Previously she spent four years managing programs in Papua New Guinea and remains blown away by the beauty of the place and resilience of the people.
Jane has also managed programs in Vanuatu and encountered a steep learning curve when Tropical Cyclone Pam devastated the country in 2015. She witnessed the best in people as the Uniting Church in Australia responded and as Ni-Van communities recovered and began thriving again.
During three years' working for the Fiji Red Cross Society, Jane observed the ways in which the West has so much to learn from cultures that value community; where the village raises the children and life is lived outdoors.
She now works with UnitingWorld's partners in South East Asia, South Asia and Africa. Despite one too many tummy bugs and a deep disdain for airline food, Jane is so grateful to be part of such life-changing work. Often the life being changed is hers.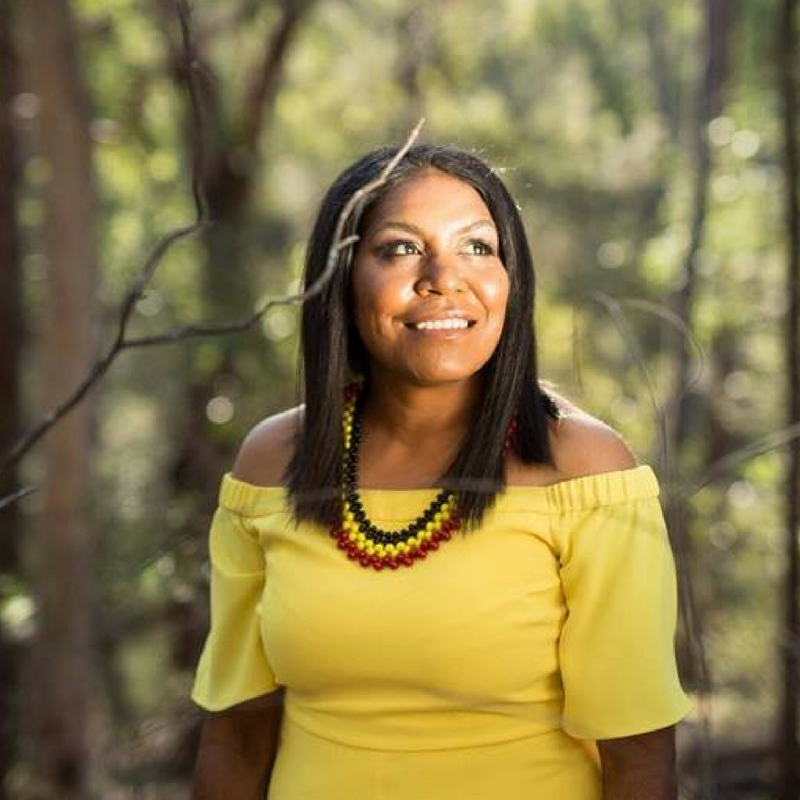 My name is Sono Leone, I am a proud descendant of the Garawa (Gulf of Carpenteria) and Butchulla (Fraser Island / Hervey Bay) Nations. Also a proud Tongan Ta'ahine (girl) on my Father's side and South Sea Islander heritage on my great grandfathers line.
As a young girl I always had a strong connection to the sea. I grew up by the beach and would often sit on the cliffs overlooking the ocean. As I looked out I always had a strong sense of connection to mother earth and my Father the Creator. I would sit and talk to Him for hours. I always felt close to the creator even back then as an 11year old girl especially when I sat on the beach. As an adult I found out one of my totems is the Salt Water (Ocean). Of course this came as no surprise to me.
Growing up I have witnessed the devastating impacts of colonisation in a modern contemporary society. One of those being the cycle of Family and Domestic Violence, in my family and within many communities. By the amazing grace of God, and through education I was able to overcome the cycle of Domestic Violence in my own life, and my children's lives. Today I am the founder and Director of Strong Women Talking – Marigurim Mubi Yangu. A ministry that God has passionately placed in my heart which delivers Culturally Sensitive Domestic Violence Prevention workshops to women. Strong Women Talking has a vision to break the cycle of Violence once and for all. It is important our women can talk about these issues and educate ourselves and our younger generations. Strong Women Talking does this through our Healing Journey, Big Sister Little Sister Program and Open Thinking Workshops.
Ruth Ghee
Workshop Presenter
Hear and learn short songs sung in Aboriginal and Torres Strait Islander languages. Experience the power of singing and preserving ancient languages of our First Peoples.
Our presenter: Ruth Ghee is a proud woman of the Kabi Kabi nation (based around the Sunshine Coast north of Brisbane). She is also descended from the people of the Eastern Torres Strait Islands, especially Murray Island (Mer) and South Sea Islanders, with a 'pinch' of Scots from the Campbell clan.
Ruth grew up hearing her father speaking his TSI language (a language which now has fewer than 200 speakers left). She realised the importance of preserving this rich language heritage. Ruth studied a degree in language and linguistics, and found herself (a beach woman) studying the Arante language of the Central Australian desert! Her desire to revive and maintain languages is enacted through the medium of performing arts. Ruth is a singer, songwriter and artist who is part of a group called the Verandah ChiX. She shares language and songs through storytelling with high schoolers, choirs and workshops with people who love to sing. With permission from relevant elders, Ruth now shares songs of her people with us. Come and have a sing!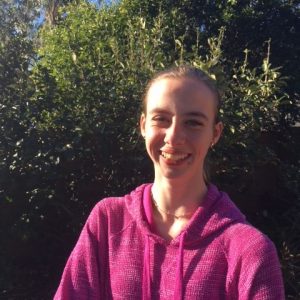 Robyn Hardge-Scott
Story Sharer
Robyn is an 18 year-old young woman born and raised in Bidwill, Mt Druitt. She knows what it is like to grow up in poverty and has learned to take every opportunity that has come her way. Robyn knows the importance of having supportive people that she can turn to. She is highly motivated and super keen to give back to her community and be that supportive person for others growing up in the area.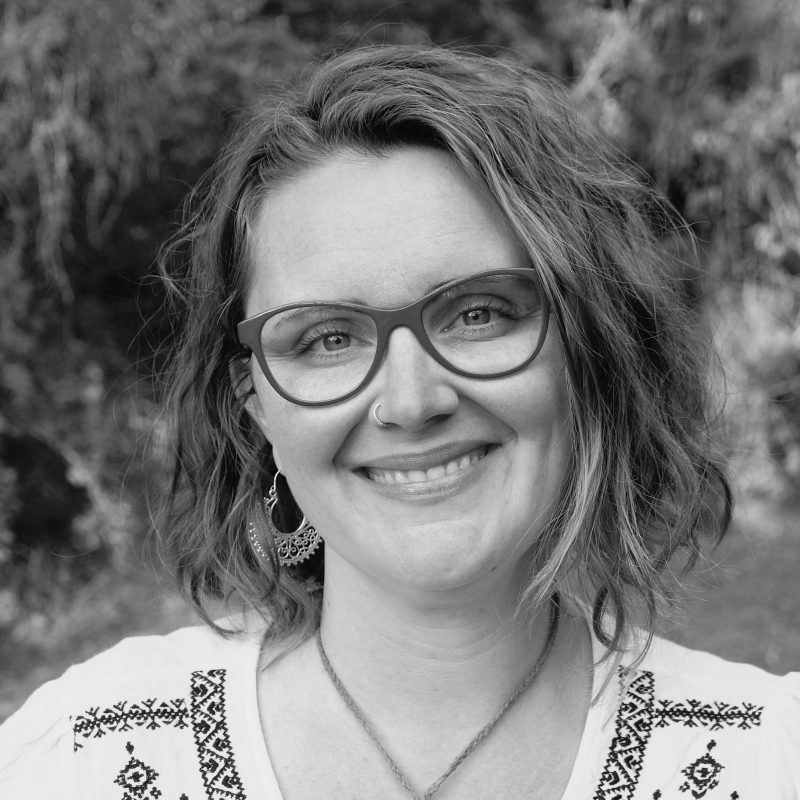 Amy Cadd
Workshop Presenter
Amy Cadd is a Palliative Care Nurse, Mother, Professional Art Manager, Writer and Speaker who lives in the Sunshine Coast hinterland on Kabi Kabi Country. Throughout her extensive nursing career, Amy has worked in various fields and environments including Hospitals, Clinics, Mental Health Facilities, a Maximum Security Prison and her favourite - the Community. She is passionate about Positive palliative outcomes and experiences for clients and their families, and will share about some of the ways we can sensitively journey with, and hold the space around death and dying.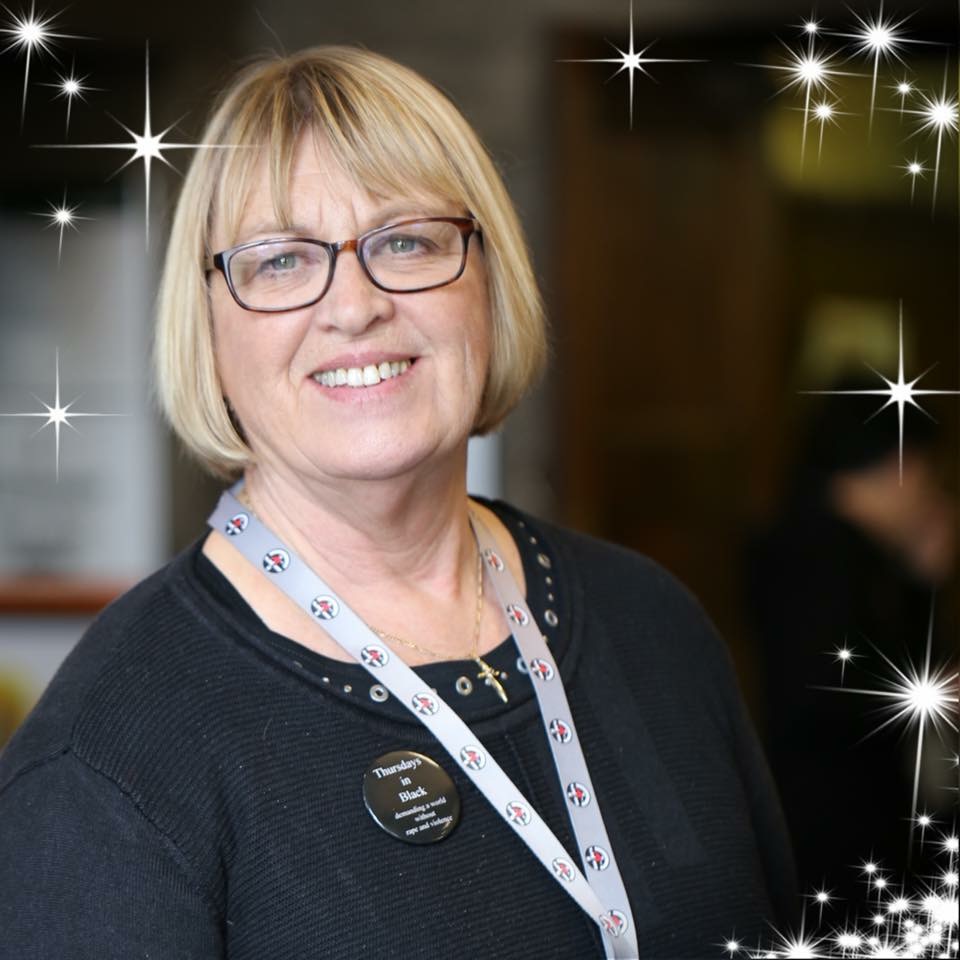 Rev Sue Ellis has been  Moderator of the South Australia Synod and Chairperson of the Presbytery of South for nearly two years.  She is passionate about rural ministry, having served as a rural regional minister in the Far West of South Australia and several rural placements.  She is also interested in the role of neighbourhood churches in both rural and suburban contexts.  An advocate of gender inclusion, Sue consistently raises the issues of the place of women in the church and society and hosts an Annual dinner on International Women's Day and fosters stories of hope from Biblical women and those who have made a difference in the world today.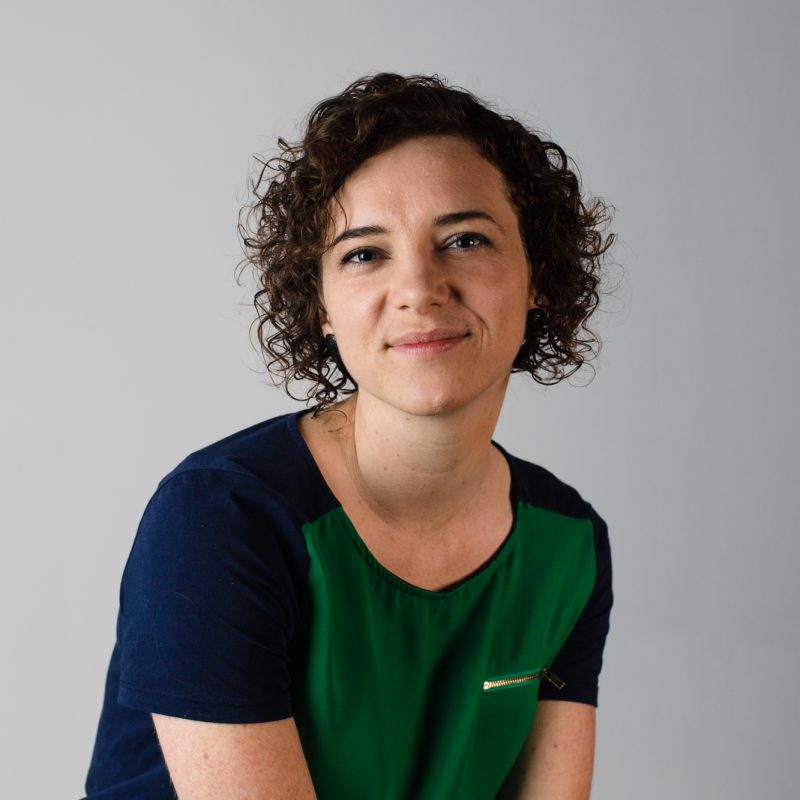 Stephanie Dick
Workshop Presenter
Stephanie Dick is a Brisbane based performer/educator with a flair for bringing people together to connect through voice.
Whether performing jazz, brazilian music or liturgical choral music, she brings a charming, relaxed presence to the stage with her love of collaboration and storytelling. Steph directs choirs at San Sisto College, Aviation High school and Loretto college, as well as leading the new ensemble Brisbane Improvisers Choir.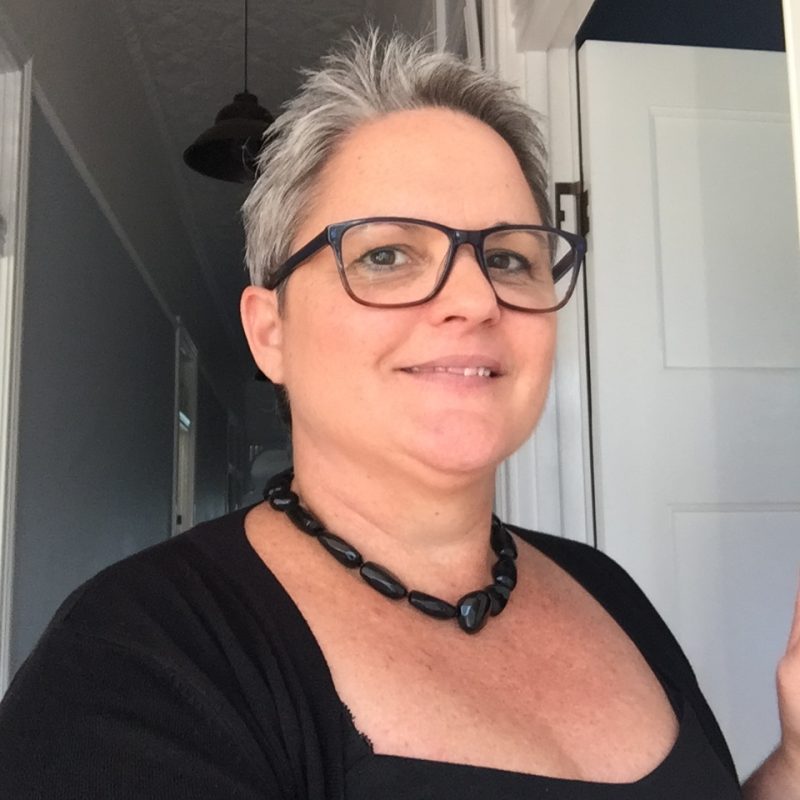 Penny Hamilton
Workshop Presenter
Penny Hamilton has worked with circle based methodologies to engage people in conversations to build relationship, share information, raise awareness, invite contribution, build groups, lead, plan, and innovate in her work for UnitingCare and life for the past eight years.
Her work role over that time has involved engaging people in personal and organisational preparation for NDIS, organisational transformation and community engagement.  She has enacted this body of work as a process designer and host, teacher and coach of participatory processes including The Circle Way, World Café, Open Space Technology, and Art of Hosting Conversations that Matter. She is a member of international communities of practice and coordinates annual international training practicum retreats for The Circle Way in Australia.  For more information on this go to www.thecirclewayaustralia.com.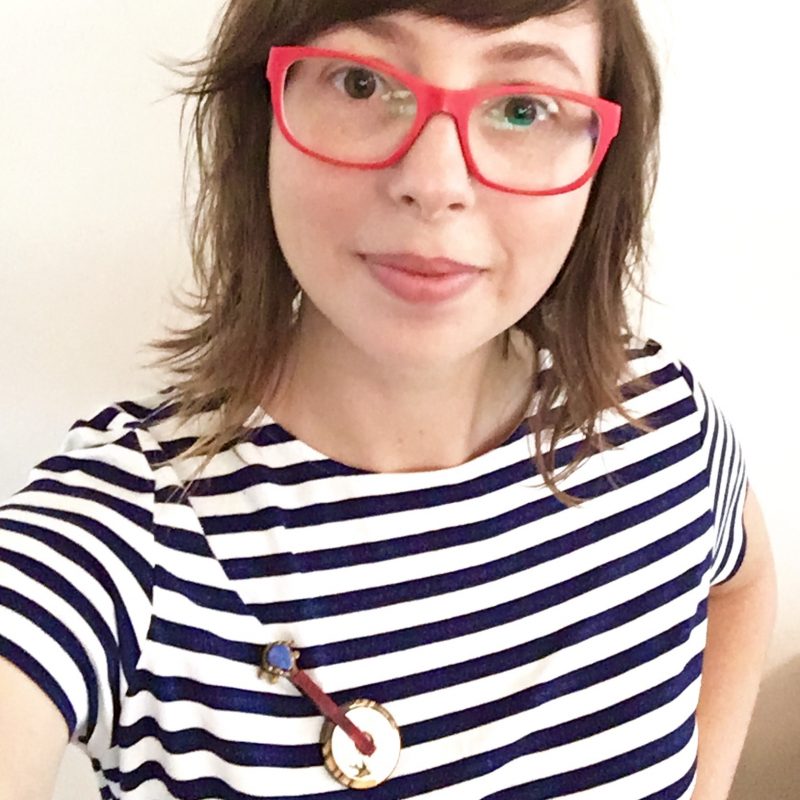 Mardi Lumsden
Workshop Presenter
As a UnitingWorld Australian Partnerships Coordinator, Mardi spends her time with UnitingWorld supporters helping them to learn more about the change they are helping to make in the world.
Mardi is a communications professional with a passion for justice, innovative ideas and bringing people together for a purpose (preferably over good coffee).
Previously, Mardi worked in Queensland Synod communications for 13 years, including seven years as Uniting Communications Director (the communications, marketing, fundraising and research unit for the Uniting Church in Queensland).
In her spare time, Mardi is a singer/songwriter and for many years could be heard most Saturday mornings on ABC Radio Brisbane talking about great Queensland music. She is also mum to a 3-year-old and a labradoodle.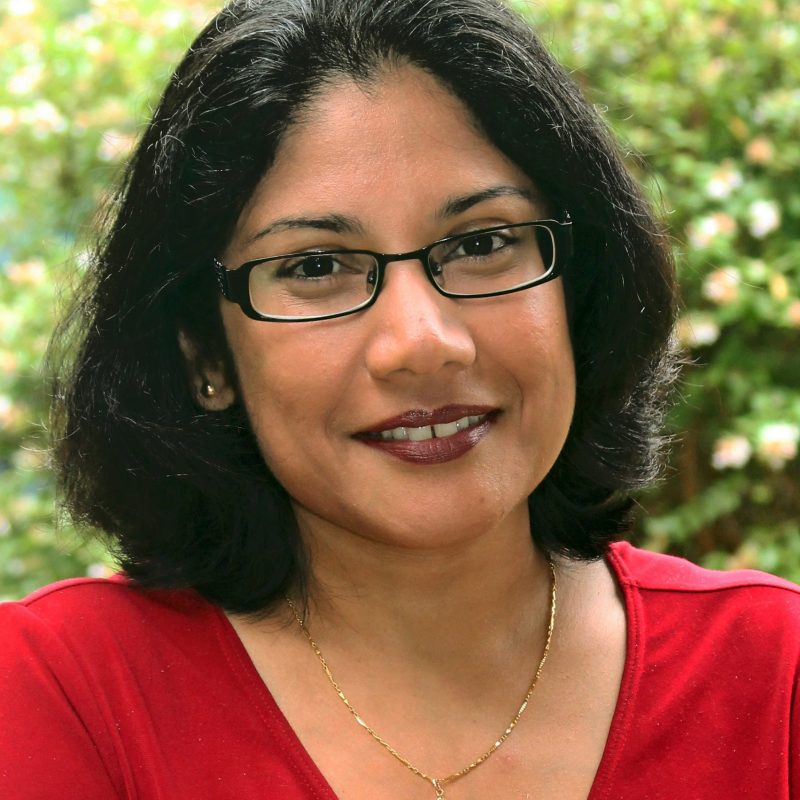 Dr Sureka Goringe
Workshop Presenter
Sureka's work at UnitingWorld answers a life-long calling; weaving her global childhood (in Botswana, Bangladesh and Sri Lanka), faith and passion for justice with the all the skills gained through professional life.
Sureka has a Ph.D. in Materials Science and is a Graduate Member of the Australian Institute of Company Directors. She became UnitingWorld National Director in July 2017 after two years as Associate Director and time as Chair of the Relief & Development National Committee. Sureka also brings leadership experience from fifteen years in the technology sector, ranging from venture funded start-ups to large public-sector organisations.
She was the organiser of the first UnitingWomen conference in 2014, is married to a Uniting Church minister and is the mother of two kids and a dog.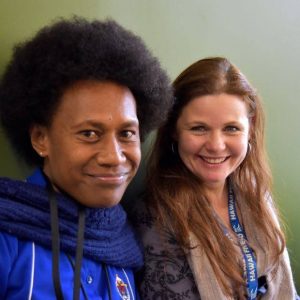 Martha Yamsiu Kaluatman and Bronwyn Spencer
Workshop Presenter
Elder Martha Yamsiu Kaluatman is a mother and grandmother and works for the Presbyterian Women's Mission Union, the Women's Fellowship of the Presbyterian Church in Vanuatu (PCV).
For the last three years Elder Martha has been the program officer and gender focal point in the Gender and Leadership project being implemented through the PCV in partnership with UnitingWorld as part of the Pacific regional Partnering Women for Change Program. This project works with the leadership of the Church to re-examine Gender Equality from a Biblical perspective while also working with women to increase their skills and confidence to take on leadership positions in churches and community.
Prior to this, Martha was a presbytery project officer for the PCV as part of the Vanuatu Church Partnership Program, also in partnership with UnitingWorld.
In working closely with Martha, both the PCV and UnitingWorld have learned and grown in how to effectively support Pacific Churches to become safer places for women and children and to move towards being places where the image of God and God's unique and individual gifting is valued in all.
After a career as a high school Science teacher, Bronwyn completed an MA (Development Studies), UNSW, including participation in an internship through the Centre for Refugee Research working with refugee communities in India in Human Rights Education while conducting reciprocal research for UNHCR. Bronwyn started at UnitingWorld in 2009 as the Development Education Officer. In 2012 she took on the responsibility of International Programs Manager for Gender in the Pacific. In this role, Bronwyn worked alongside Church Partners especially the Women Fellowship organisations in programs focused on Gender Equality, women's well-being and the elimination of violence towards women, implemented through a theological framework. Bronwyn's current role supports all of UnitingWorld's international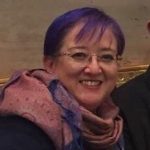 Amelia Koh-Butler
Workshop Presenter
Amelia is married to the remarkable Terry—of the blue Mohawk! As a Carer and Multifaith worker, Amelia is concerned with creative ways of women sharing spirituality and recognizing their sacred stories in the scriptures. 
Ordained by the Uniting Church in Australia as a Minister of the Word while continuing as an Accredited Youth Worker, Amelia has served in Congregational, Synod and National roles over 25 years. Formerly an opera-singer, she turned to ethnomusicology to develop ecclesial missiology practice. Her research explored the relationship of story, song, and sacrament to grow mission communities. She did a B.Mus. and Graduate Dip. at Sydney Conservatorium, Graduate Music Studies at Guildhall School in London and Paris, Masters in Ministry at Charles Sturt University and a Doctor of Missiology at Fuller Theological Seminary. She became a Godly Play-er at Oxford.
With Australian-Chinese-Scottish roots, Amelia has worked in seven countries and speaks several languages. She grew up Buddhist, was discovered by evangelists and fell into discipleship. She has served as National Multicultural Ministry Chairperson, and on Worship, Education for Ministry and Mission and Evangelism Working Groups.
Amelia is currently Parramatta Mission's Chaplain to Western Sydney University. The role involves building community in the university and establishing a relationship between the Mission and the university. It includes discipling congregational members into missional service in the university and encouraging university staff and students to serve their community through the opportunities afforded by the Mission.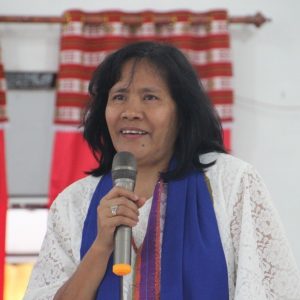 Thresi Mauboy
Panel Guest
Thresi is an Indonesian woman who grew up in Soe West Timor. She received her theological training in Kupang at Artha Wacana Christian University, graduating in 1991 with a Batchelor of Theology and a Certificate of Social Analysis. Because Ministers in Indonesia are recognised as significant community leaders and are often consulted for advice beyond their role as minister, her certificate covered subjects as wide ranging as law, agriculture, sociology, management and medicine.
In 2005, a service of recognition was held to recognise Thresi as an ordained Minister of the Uniting Church in Australia. She continued as the Minister for the Indonesian Missionary Uniting Church in Australia up until her installation as Moderator in 2015.
Thresi recognises that her call to leadership is a call from God and in the light of the words of Jesus: 'The greatest among you will be your servant. For whoever exalts himself will be humbled, and whoever humbles himself will be exalted', she came to accept this call, believing that God can do all things and that his plan will not fail. She remembers from an earlier call in her life – Jesus' words of mission: 'You did not choose me, but I chose you and appointed you to go and bear fruit, fruit that will last, then the Father will give you whatever you ask in my name'.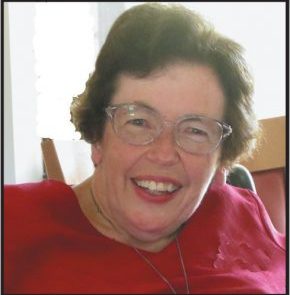 Heather Coombes
Visiting Author
Rev Heather Coombes is the author of "Marathon Wheeler: Living with Physical Disability", a memoir coupled with a physical, emotional and spiritual survival kit for people with disability, their friends, family and health professionals. It covers her life as a wheelchair user with cerebral palsy, her experiences of secondary and tertiary education, hospitalisation and rehab. Her careers in librarianship and later in  ordained Uniting Church ministry, specifically in disability and aged care chaplaincy are also highlighted.  Paperbacks are available for $20 (Australian) at the Uniting Women bookstore or in e-book, hardback, and paperback formats in US dollars on her website : www.heathercoombes.com
Sheryl Scanlan
Story Sharer
I moved to Brisbane with my husband Malcolm and our son Jafeth, in 2012 after retiring from playing professional netball in New Zealand.
Through my Faith, God has really blessed me with the netball career that I have had. Since moving over to Brisbane, I have been given the opportunity to give back to netball with my involvement through coaching.  In March this year my husband just finished his 1 year of period of discernment, through a lot of prayer and discernment we have been called to serve in the Ministry of the Word. My family and I currently attend at the Sunnybank Uniting Church, where we are heavily involved in doing God's work. We are excited to see where God will take us as we continue our Journey with Him.
Netball highlights.