Along with the wise and wonderful women in leadership within the Uniting Church in Australia, here are the speakers for UnitingWomen 2018!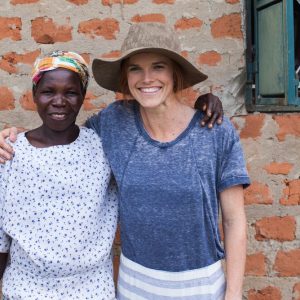 Eloise Wellings
Keynote speaker
Eloise is passionate about athletics and helping those in poverty. After deciding at the age of 15 that she wanted to make running her career, she committed to training and qualified for the Olympics at the age of 16. Unfortunately soon after qualifying, Eloise suffered a stress fracture, which continued to plague her career for the following decade. Despite this set back, Eloise's life changed when she became a Christian through a friend at school who supported her throughout this difficult time. Eloise's personal faith motivates her running career and her humanitarian work in Northern Uganda and her genuine desire to make a difference to the lives of others.
Eloise met Ugandan Olympian and former-child soldier Julius Achon while recovering from a stress fracture before the 2008 Beijing Olympics. Eloise was moved by his story of triumph over adversity, and while she didn't recover in time for the Beijing Olympics, she felt that her troubles were put in perspective by Julius' life and that the purpose of her trip was to meet Julius. They founded the Love Mercy Foundation in Sydney in 2010 and embarked on two life changing programs, the Kristina Health Centre, a medical facility in a remote village, and Cents for Seeds, a microloan agriculture program.
Eloise is committed to seeing change in Uganda and supporting Julius in his dreams to see his village prosper and overcome the effects of war and poverty. After many years of highs and lows, Eloise has returned to top form after competing at the London Olympics, and three Commonwealth Games, most recently finishing 9th in the 5000m and 10th in the 10,000m track events at the Rio Olympics. Most recently, she competed in her fourth Commonwealth Games on the Gold Coast. She is mother to 4 year old India.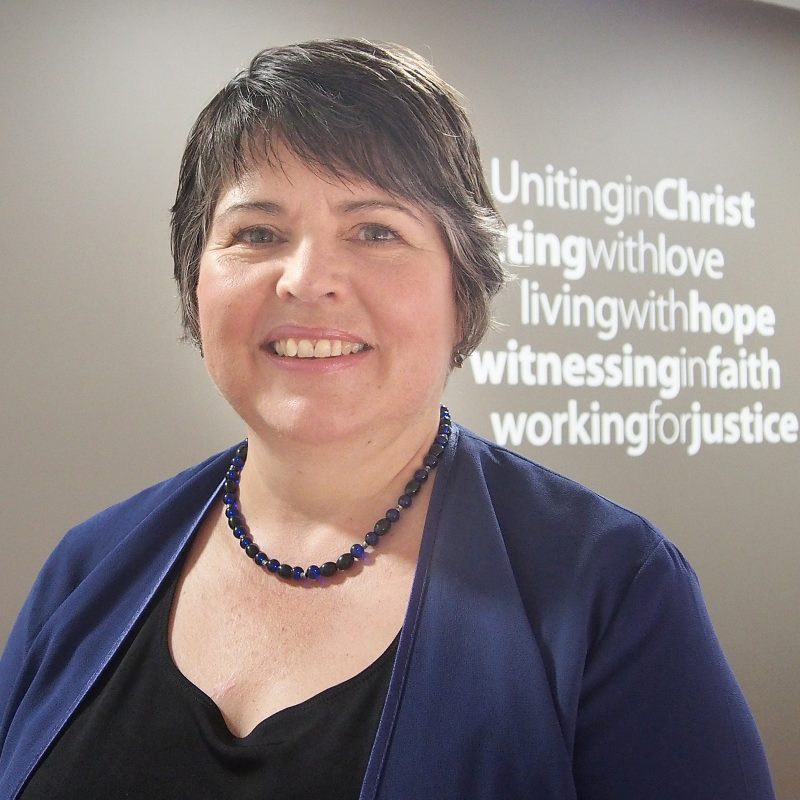 Rev Heather den Houting
Host & Speaker
Rev Heather den Houting, General Secretary of the Uniting Church in Queensland, has served across a range of Church Boards and commissions within the Uniting Church at national, State and local levels, including Director of Mission at Blue Care, Social Responsibility Advocate and International Mission Consultant and Congregational Minister.
She has a background in Law and is a graduate of the Australian Institute of Company Directors. Heather also holds degrees in Economics, Law and Theology and post-graduate qualifications in Management.
Heather is the mother of three young adults and is passionate about the Church's work to help improve the lives of people and provide support for the local community.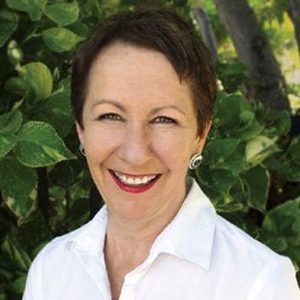 Honourable Di Farmer
Opening Night Address
Di and her husband Ian have lived in Hawthorne, in the Bulimba electorate, for almost 20 years. It's where they have raised their two daughters, Lucy and Millie, and where Di has been actively involved with numerous community groups over many years.
Di was honoured to serve as the Member for Bulimba from 2009-2012, earning a reputation as a hard worker who is passionate about her community.
She was delighted to be re-elected in January 2015, promising that, under a Palaszczuk Government, she would again be making sure that the voice of her community would be heard.
Di believes that a politician can't know what their community needs if they're not out and about, making themselves as accessible as possible and listening to what's important to people.
It's why she is so aware of the need for good health and education services. And it's why she will work with local residents to ensure they have a say in developing a long term local plan that addresses future development, public transport needs and local traffic congestion issues. She knows how important it is to address these issues if we're to retain the quality of life that's so precious to residents in her area.
Di holds a range of positions on local community organisations.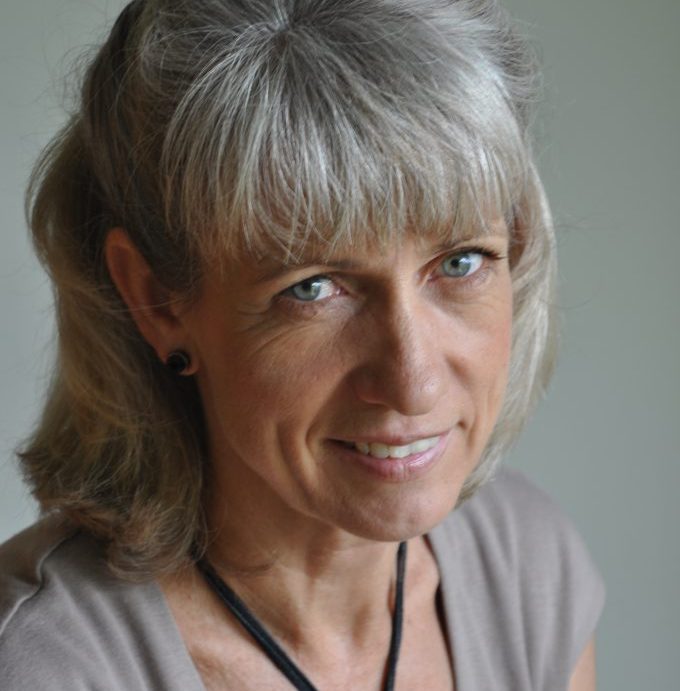 Lyn Diefenbach
Guest Speaker
The pursuit of masterly quality and technique is a high priority for Australian artist Lyn Diefenbach, whose work is imbued with a celebration of her faith and of life. Her paintings in pastel and oil cover a myriad of subject matter with her bold florals consistently receiving international accolades. Her ability to communicate her ideas has entrenched her as a respected and sought-after tutor, with teaching engagements across the world.
Lyn holds Master Pastellist status with the Pastel Society of Australia, Masters Circle status in the International Association of Pastel Societies and Signature membership with the Pastel Society of America. She is a juried member of the International Guild of Realism. Lyn has been featured numerous times in international publications.
A deep faith and joy is the lynchpin of Lyn's work. She describes her activity of painting as an act of worship – "My studio is my sanctuary, a place to contemplate God's goodness and to respond to that goodness with reverential heart and the work of my hands".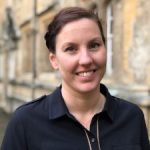 Victoria Lorrimar
Guest Speaker
Vicki is an Australian completing her DPhil in Theology under the supervision of Professor Alister McGrath at the University of Oxford. Prior to undertaking theological education, Vicki majored in genetics and biochemistry within her Bachelor of Science (Hons) through the University of Western Australia and completed a Master of Divinity through the Australian College of Theology.
Her doctoral research retains her scientific interests, focusing as it does on the intersection of science and technology, theology, philosophy and literature.

Tina Lathouras
Workshop Presenter
Dr Tina Lathouras is a senior lecturer in the Social Work program at the University of the Sunshine Coast, Australia.  She has had 30 years practice experience in the areas of community development, disability support and with peak bodies.  She teaches Community Development and Social Action and Critical Social Policy Analysis.  Tina engages in community work practice and research working to weave the links back and forth between these spaces so that one informs the other.  Through this dialogue she seeks to promote better teaching, research and practice in community issues.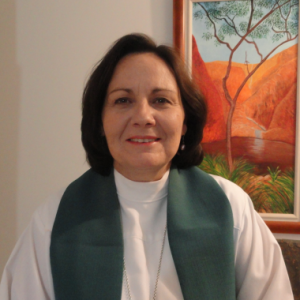 Rev Anne Wright
Workshop Presenter
Rev Anne Wright completed her doctoral studies at Murdoch University in Worship Experiences in Church Schools: towards a more Effective and Ethical Model in 2014. She is currently employed by CEDAL (Commission on Education, Discipleship and Leadership, UCA WA) as Presbytery Minister Formation and Discipleship. Anne is a minister of the Uniting Church and has 30 years' experience in working in Religious Education with young people and spent the previous  17 years in school chaplaincy.
Sarah Hands
Guest Speaker
Sarah Hands is passionate about encouraging and inspiring women on their daily drive with God, which is why she began a Christian Podcast called Her Daily Drive.
She previously worked as a Secondary Film and Television Coordinator at an Anglican College on the Gold Coast. However, recently felt called out of teaching to start a film business and have more time to continue with Her Daily Drive and other ministry opportunities alongside her husband.
Sarah loves living everyday with a relational God, being creative through videography, photography and podcasting, discipling young women and adventuring through life's many challenges and joys with her husband Michael.
Brooke Prentis
Guest Speaker
Brooke Prentis is an Aboriginal Christian Leader who is a descendant of the Waka Waka peoples. Brooke is the Aboriginal spokesperson for Common Grace and Coordinator of the Grasstree Gathering.  Brooke works ecumenically speaking on issues of Justice affecting our nation and sharing a message of Reconciliation as friendship.  Brooke is a much sought after speaker and writer who is a community pastor and advocate who has a vision "to build an Australia built on truth, justice, love and hope".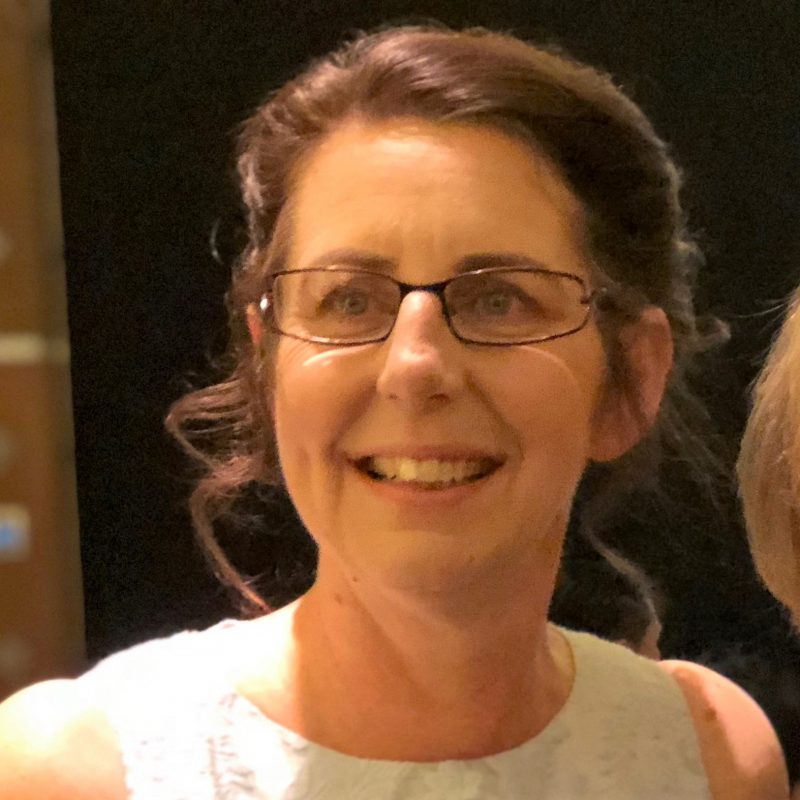 Mary O'Hara
Workshop Presenter
Mary O'Hara currently lives Roxby Downs, a remote mining town in South Australia. She is studying the science of wellbeing through a Master of Applied Positive Psychology at Melbourne University, and is keen to share what she is learning with others. Her interest in the wellbeing of individuals and communities stems from many years teaching in disadvantaged schools and her desire to have a positive impact on the children and adults she works with. She has particular interests in Teacher Wellbeing and improving wellbeing through connecting with the natural environment.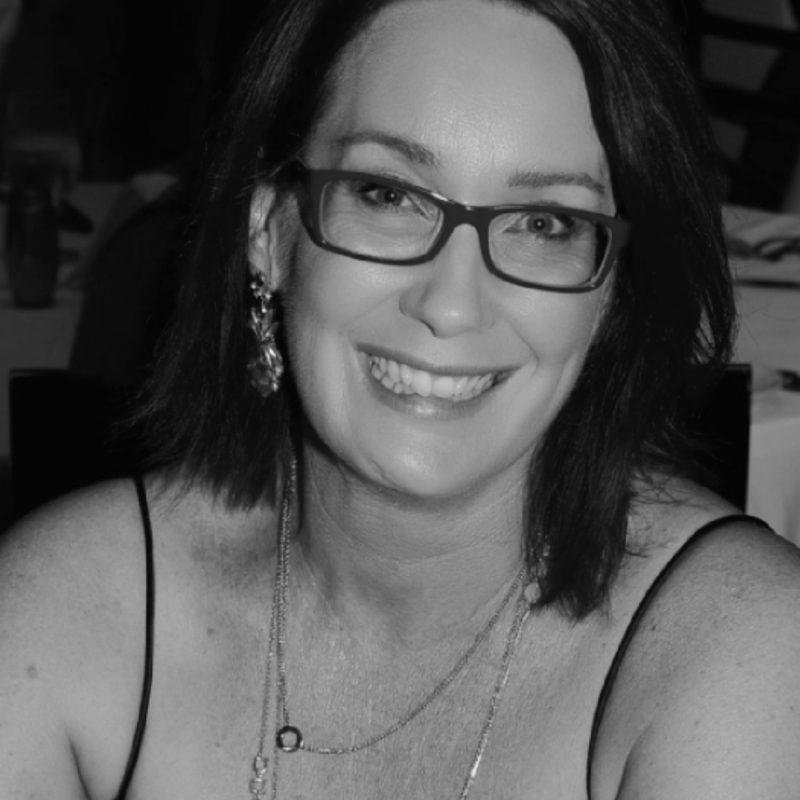 Leah Svanberg
Workshop Presenter
For Leah, makeup is more than just for vanity sake. "For over two decades, I have worked with thousands of women as a makeup artist to discover the real power of makeup.  That in our busy lives, taking five minutes a day with the right products can leave you feeling confident about the way you look."
Leah has enjoyed a diverse career working with celebrities, photoshoots, weddings and teaching women how to look and feel fabulous. Work which lead her to create Dottie & Ez Cosmetics, an Australian made natural makeup range.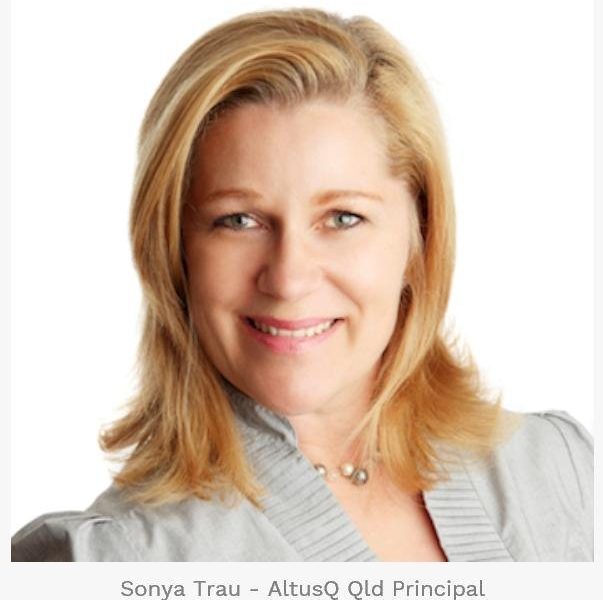 Sonya Trau
Workshop Presenter
Sonya is a co-author of the AltusQ enterprise mentoring "white-label" program. During 2013/14 she co-authored AltusQ's 4 tier enterprise leadership development program and in 2014 she lead the development of AltusQ's QWomen Leadership program. During 2015/16, she architected and delivered a multi agency leadership program across Qld Government and in 2017 leds the next phase design of AltusQ's Q-Lead enterprise leadership development program.
Sonya has always had a passion for learning and growth through new challenges. She started her work life as a scientist with the CSIRO, then as a metallurgical engineer, started and grew a dominant successful software licensing business in the mid '90s, and has held a number of regional management roles with Microsoft Corporation as well as holding a number of non-executive board positions in Brisbane Tech start-ups.
Canadian born, Sonya holds an MBA (QUT) and a 1st Class Honors degree in Science (University of Queensland). Sonya is accredited with and a member of the European Mentoring Coaching Council and is an accredited AltusQ certified senior coach. She is certified in a wide variety of tier one industry tools (eg. 'The Leadership Circle', TMS etc.). Sonya is married with two delightful girls and loves being in the outdoors, boating, skiing, yoga, equestrian, singing and dancing with other 'mature and motivated' individuals. - See more at: http://www.altusq.com.au/category/sonya-trau.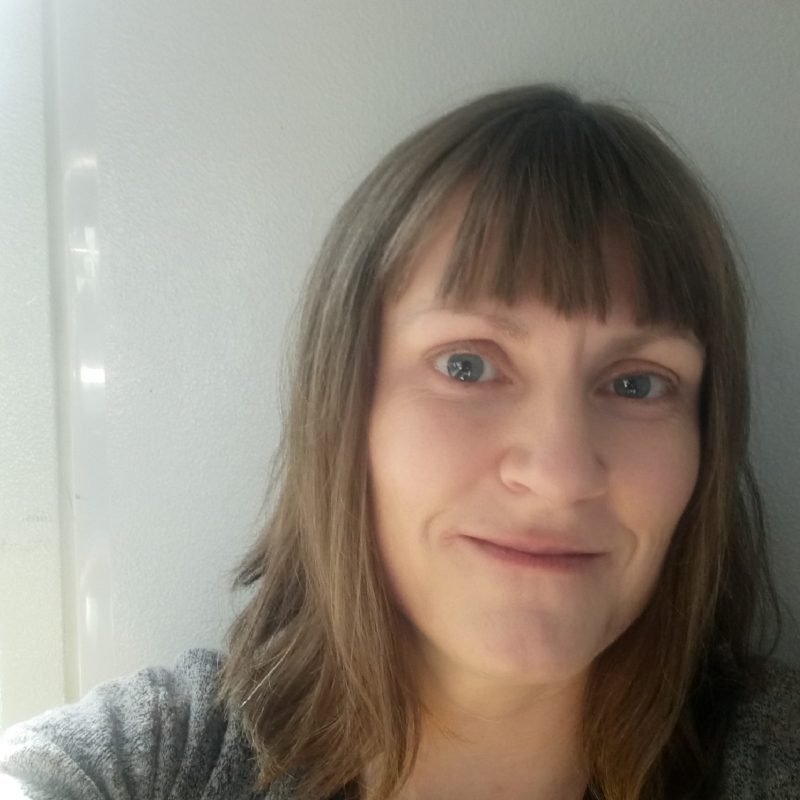 Bec Reidy
Workshop Presenter
Bec is a community development practitioner working with people living in public housing and generational poverty in the heart of Mt Druitt, Western Sydney. She has over 15 years of experience in the community sector, and is passionate about all forms of social justice and seeing people realise their God-given potential. Bec loves sport, movies, reading, and board games although she doesn't get much of a chance to pursue these interests these days due to her three little munchkins.
Jane Kennedy
Bible Study Leader
Jane Kennedy is the Associate Director for UnitingWorld's Asia and Africa programs. Previously she spent four years managing programs in Papua New Guinea and remains blown away by the beauty of the place and resilience of the people.
Jane has also managed programs in Vanuatu and encountered a steep learning curve when Tropical Cyclone Pam devastated the country in 2015. She witnessed the best in people as the Uniting Church in Australia responded and as Ni-Van communities recovered and began thriving again.
During three years' working for the Fiji Red Cross Society, Jane observed the ways in which the West has so much to learn from cultures that value community; where the village raises the children and life is lived outdoors.
She now works with UnitingWorld's partners in South East Asia, South Asia and Africa. Despite one too many tummy bugs and a deep disdain for airline food, Jane is so grateful to be part of such life-changing work. Often the life being changed is hers.